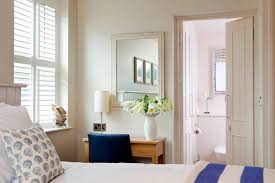 Your bedroom is considered your personal sanctuary, which is why it is a must that you update and refresh it from time to time. A clean and well-designed bedroom can help you to get a good night's sleep and reduce your stress.
But if you are running on a tight schedule, it might be impossible to do a room overhaul. But if you are keen on redesigning your space, here are some quick room updates that you can do when you are a day to spare:
You need to keep in mind that the star of the room is your bed, thus, it should be aesthetically pleasing and fully functional for use. If your mattress do not look good and is causing you sleep deprivation, it might be high time to change it. A natural latex mattress can help you to achieve a good night's sleep and also give your room a much-needed facelift. Be sure to pick the right size and type for your weight, body type, and preference.
Another thing that you can change in a day is your furniture. These furnishings and design accents can help make your room look good and pleasant. You don't need to change them all in one day. You can pick a piece or two in your trusted furniture shops in Al Ain to replace the old and dilapidated one. You can also upcycle your current ones, but it would take longer than a day.
Your windows are considered as the eyes of your home and your room. To ensure that is bedroom aspect is aesthetically-pleasing, try putting some window treatments to make your windows look pleasant. If you don't have the budget for expensive window treatments, you can go for inexpensive curtain that would complement your personal style.
Add some personal touches
Speaking of personal style. You need to ensure that your bedroom is peppered with accents that speak of your character and personality. You don't have to do anything big. As simple as putting photos of you and your loved ones will make your room look and feel yours.
As much as you want to make it grandiose, you need to keep in mind the purpose of the room – and that is to provide a space for you to rest. Making the design too complicated might cause sleep disruption.