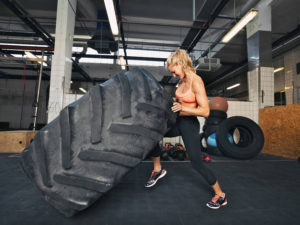 Working out opens a lot of possibilities for you. Aside from the obvious reasons of being fit and healthy, you get to know people who share the same interest as you. But sometimes, usual fitness activities can get boring which is why a lot of fitness enthusiasts are looking for something new to get their body toned and fit.
One of the newest fitness craze is CrossFit. Crossfit is an intense workout that combines different types of exercise and sport activities. The variety of movements attracts fitness and gym buffs and a lot of positive testimonies are being heard and read on how CrossFit helped them with your workout. It is an exciting workout, but first-timers must prepare themselves before they go for this kind of training. Here are some tips from expert CrossFit JLT trainers
Jargons will fly
Since CrossFit is a combination of fitness and sports activities, there are especially-made jargons and lingos you will hear along the way. You might be surprised to hear the words "AMRAP" or as many rounds as possible or WOD which stands for workout of the day. It wouldn't hurt to know these words beforehand so you will not get confused on the training day itself. Click Here to know more of these CrossFit jargons.
It will be tough
Your usual workout might feel nothing compared to CrossFit and you might do routines that you've never done before, which is why you need to set your expectations. It will be hard. You have to give your all to achieve your WOD goals.
You might feel nauseous
Beginners of this workout might feel like puking afterwards or during the training. This is perfectly normal. This is because of intense workouts. Try to steady yourself after every activity and be sure to tell your coach if you are not feeling that well. They may have to make adjustments.
It will hurt
Yes, expect that everywhere will hurt. CrossFit is full-body workout and every muscle fiber and bones will be used during the training. The morning after, you will feel sore and a little sick. But the key here is to rest well and be consistent. Your body will adapt once you get used to it.
You will be scored
One thing that may feel awkward is that you will be scored on your every activity. At times, your activity will be timed depending on the WOD. But do not feel intimidated, your coach will guide you all throughout the process and your gym buddies will definitely cheer you!