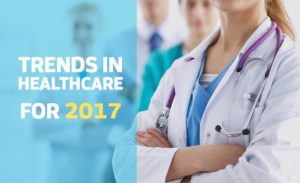 Health has always been considered a person's ultimate wealth. With good health, you can do more with your time and you remain productive at any age. Many people invest in their health because they know and appreciate the benefits. If you want to be at the peak of health in 2017, you should be aware of the latest trends in medicine and health.
Online access to health. Soon, patients will be given complete access to their medical records online. They will eventually carry their records with them as they go around by means of their iPods or phones.
More attention on proper sleep. If you are deprived of good sleep, you tend to be forgetful, less mentally apt, unhappy, clumsy, and lifeless. The TATT (Tired All The Time) syndrome is the term used to describe people who do not get enough sleep. Sleep deprivation is very real. It is evident in the appearance of companies that sell sleep in New York and sleep clinics in Australia. Back in the 1900s, people slept about nine hours each day. At present, the average sleep time is 6.9 hours each night. With proper sleep, your body becomes healthier and more dependable.
Individualized treatments. It is a fact that about ninety percent of medications do not work for thirty percent of people. Drugs and treatments will be made to fit individuals and groups. Treatments based on genetics and certain groups of people will start to have diets that are customized as well.
Enhanced memory. Research on how to download combat experience into the minds of raw recruits in the air force is happening, courtesy of the US Government. Once combat experience is downloaded in the minds of inexperienced recruits, it is easier for them to apply strategies during combat, even if they had not performed them yet.
Home is the new hospital. The evident rise in the number of geriatric patients continue to clog up hospitals because of their longevity. Treating patients in the comfort of their own homes is the best option to avoid the tediousness of waiting for a room and the high costs for treatments. Home-based diagnosis, treatment, and monitoring will be created by the advanced developments in wireless communications and remote monitoring.
Rise in Depression. Depression will eventually be treated as an illness and not just a component of being human. Lack of community, fondness of individualism and the preference to live alone are considered factors in acquiring or developing depression.
Forgetting Medical Ethics. Discretion is important in any enhancement or augmentation that a person may go through. Disregarding this paves the way for psychological impacts on donor families and recipients. Exercise removing pills, biodegradable scaffolding, treatments for alcoholism, Viagra for women, bionic eyes, memory pills, voice lifts, tests on brain functions, cluster bomb cancer treatments, and pills that retard aging are only some of the innovations that trigger ethical discussions. These are already being advertised, instead of being privately discussed between the doctor and the patient involved.
Coming pandemics. Many scientists agree that another pandemic will soon rise. Also, some old conditions or diseases will make a comeback. Such ailments include rickets and gout.  
Health is vital in attaining a brighter future. May these trends prepare you for the dramatic changes in to health and medicine.